Fetcher is a headhunting solution designed to automate the most time-consuming aspects of the recruitment process — candidate discovery and outreach. At a single location, it provides end-to-end support for onboarding, contractor management, skills tracking, and recruiting management.
It uses a clever hiring and recruitment strategy based on metrics, automation, and big data. It searches for and engages people who meet a company's employment requirements using a combination of AI and human experience. Automation eliminates prejudices in hiring and connects companies with the best prospects, whether or not they are actively seeking employment. It searches across a variety of internet platforms, such as LinkedIn, GitHub, Stack Overflow, Twitter, and Dribble, to find possible candidates and ways to get in touch with them.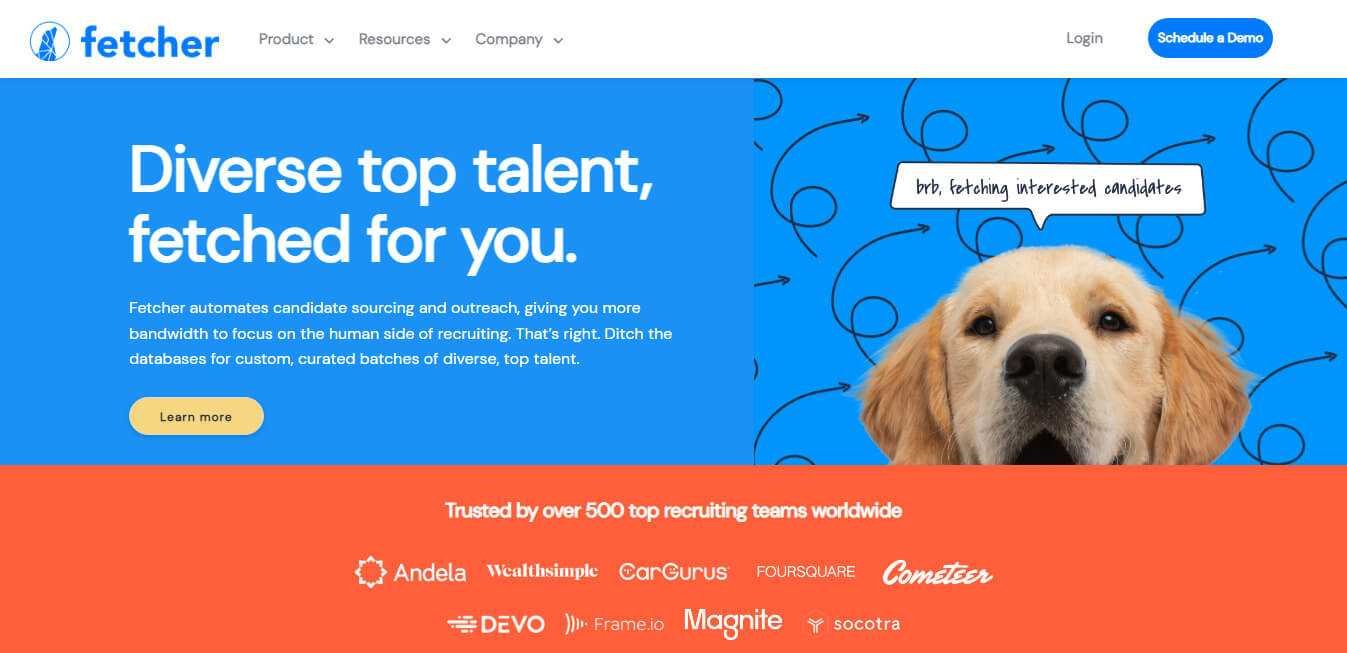 With its clever technologies, the talent pool is expanded, interview times are shortened, and candidate quality is improved. With the aid of its integrated CRM capability, it is possible to access obscure sources and find applicants who are both qualified and interested. It frees up organisations to spend time on the growth and development of their personnel by eliminating the hassle and expense of hiring procedures.